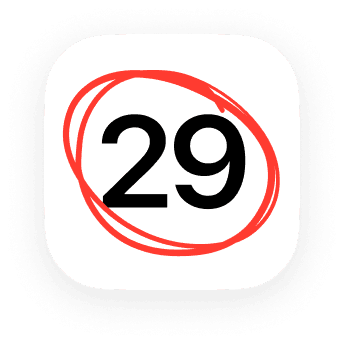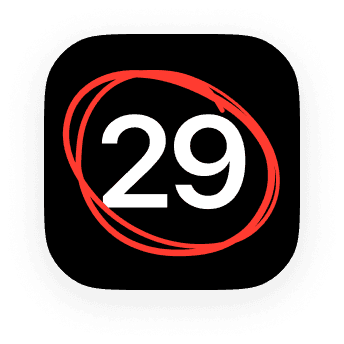 Eventually
No more surprises.
Eventually shows you significant events coming up in the next week, month, and year. If you've ever been caught off guard by an unexpected birthday, or need to remember you've got that vacation to look forward to, Eventually is for you.
Download on the App Store
---
Birthdays, weddings, funerals, vacations, holidays.
All these big events pile up in our calendar, turning into a black box that either demands our attention or surprises us last-minute on the big day.
Eventually searches your calendar for all these keywords to help you see what's coming up next.
And with the purchase of Eventually Plus, you can add custom keywords of your own, for whatever events you care about.
---
Eventually Plus 
With a one-time In-App Purchase, you can add custom keywords and access colour themes to customise the app and home screen widgets. Plus, you'll get lifetime access to future exclusive features, not to mention supporting the continued development of Eventually.